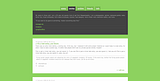 |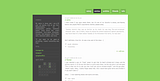 » style - Flexible Squares, S2
» works with - Free, Paid & plus
»

uploading instructions. Read them if this is your first css layout.

SIDEBAR VERSION


TOPBAR VERSION


** Currents & tags images are different than the preview.
** I do not suggest using a header image with these layout.
---> Crediting is a lovely idea.
---> Please direct all questions to the
f.a.q. page
---> I DO NOT SUGGEST EDITING but you can if you know how to.
---> feel free to
Friend Me
to receive icon and layout updates on your friends page.